The Twelve Days of Christmas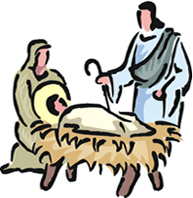 Day Ten...December 23, 2009


Terry Paulson, PhD, CSP, CPAE



On the Tenth Day of Christmas my true friend gave to me...

Memories of lives changed…


This year, each message will be archived on my website, and you can see some past collections of messages by visiting that website now at

http://terrypaulson.com/christmas.shtml


A CHRISTMAS THOUGHT FOR THE DAY...



"During this joyous week we apply the brakes to the driving power of self-interest and, like the propeller on an airplane when its blades are reversed, the pull is in the opposite direction. When speed and altitude are reduced, the details and beauty of life refresh the soul and inspire gratitude and a desire to serve and partially repay our debt to the Giver of life."


…Hugh B. Brown




I LOVE TO TELL THE STORY..."The Teachers' Best Gifts"


"Years after students depart from their classrooms, the presents that teachers remember most are those that came from the children themselves. Ruth Neikirk, a retired sixth grade teacher, has a house in Arlington, VA, full of such items that she brings out during the Christmas season: a little angel needlepointed 20 years ago by a boy named Tom; a china shoe from a boy named Tucker four years ago; a holiday banner of felt glued together by a girl named Catlin who's now a freshman at the University of Virginia. During her 27 year of teaching, Neikirk made a point of writing on each Christmas gift the name of the giver and the year. 'I like having my students all around me.' …


So many teachers and so many stories about kids who could have been written off but weren't: The Michigan girl who thanked her teacher in a card for treating her the same as the popular girls; the Florida girl, previously a slow reader, who was grateful for being encouraged to read great books; the boy from east Tennessee whose strained hands handed his teacher a sack of black walnuts; the emotionally disturbed boy in Oregon, continually underfoot in homeroom, who presented his homeroom teacher with a light-blue resin mouse, whispering in her ear that he had paid for it was '$2 of my own money.'"


…Laura Sessions Stepp

DR. PAULSON'S THE OPTIMISM ADVANTAGE IS AVAILABLE FOR PRESALE FOR A GIFT THAT IS OPENED IN MARCH!

How about giving a gift that comes to your recipient in March? That's right. Why open all your gifts at one time. People are going to need an OPTIMISM LIFT in March. Make a gift of Dr. Paulson's new book, The Optimism Advantage: 50 Simple Truths to Transform Your Attitudes and Actions into Results. You can pick your favorite site to place orders early:


AND NOW YOUR YouTube CHRISTMAS MOMENT...


Trisha Yearwood captures the Christmas story in such a wonderful way in Sweet Little Jesus Boy.


Remember, You can find the archived messages from this year's series on my website at http://terrypaulson.com/christmas.shtml/. For now, keep your sense of humor and your sense of thanksgiving and anticipation! More tomorrow...as we prepare for His coming!



Your Host for our 12 Day Journey to Christmas.


Terry Paulson, PhD