The Twelve Days of Christmas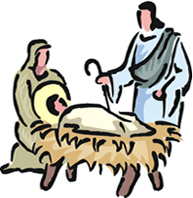 Day Four...December 17, 2009


Terry Paulson, PhD, CSP, CPAE



On the Fourth Day of Christmas my true friend gave to me...

An unexpected tree and healing…!


This year, each message will be archived on my website, and you can see some past collections of messages by visiting that website now at

http://terrypaulson.com/christmas.shtml


A CHRISTMAS THOUGHT FOR THE DAY... "My Gift to You"



When I thought of you,

I wished to give you the very best

Christmas gift I possibly could.

I searched stores, malls & the Internet

I then realized that the greatest gift

Is not materialistic at all,

It is His love!

May you be blessed with it,

Not just on Christmas day, but Everyday!





I LOVE TO TELL THE STORY..."A Very Meaningful Christmas Tree"


It was a different kind of Christmas for Loren and Lisa Barron. Instead of thinking about gifts, Lisa was asking for prayers for her husband Loren's neck cancer surgery. Feeling the support of her extended faith community's prayers, Lisa waited for word from the surgeon. As she did, she cried as she read two quotes Blair who helped run the head and neck cancer support group at USC:


"Whatever the struggle, continue the climb. It may be only one step to the summit."


"Anyone can give up, it's the easiest thing in the world to do. But to hold it together when everyone else would understand if you fell apart, that's true strength."


Lisa knew that God was in control, and she needed to take it one day at a time, one hour at a time. The surgery took two hours and went well. She thanked God for these amazing, caring Surgeons, Doctors and Nurses. The gift of healing was the best Christmas gift they could receive.


Lisa stayed with Loren until 8:00 pm. When Lisa arrived home, there was a beautiful Christmas tree with lights in their home. They had not planned on having a tree because of all the time she had spent at work and at USC with Loren. But her dear friend Lori Harden went to Home Depot and got them to donate a Christmas tree. She had shown them one of Lisa's e-mails with a picture of Loren running a marathon. Lisa didn't think she would miss having a tree, but that night she sat down, relaxed and just enjoyed that Christmas tree. To Lisa, it was the most beautiful tree she had ever had, and certainly the most meaningful one!


DR. PAULSON'S THE OPTIMISM ADVANTAGE IS AVAILABLE FOR PRESALE FOR A GIFT THAT IS OPENED IN MARCH!

How about giving a gift that comes to your recipient in March? That's right. Why open all your gifts at one time. People are going to need an OPTIMISM LIFT in March. Make a gift of Dr. Paulson's new book, The Optimism Advantage: 50 Simple Truths to Transform Your Attitudes and Actions into Results. You can pick your favorite site to place orders early:


AND NOW YOUR YouTube CHRISTMAS MOMENT...


What would Christmas be without Christmas trees…and Nat King Cole crooning into America's memory bank…


Remember, You can find the archived messages from this year's series on my website at http://terrypaulson.com/christmas.shtml/. For now, keep your sense of humor and your sense of thanksgiving and anticipation! More tomorrow...as we prepare for His coming!



Your Host for our 12 Day Journey to Christmas.


Terry Paulson, PhD