The Twelve Days of Christmas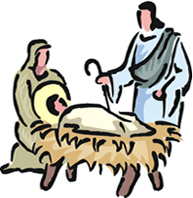 Day One...December 14, 2015


Terry Paulson, PhD, CSP, CPAE



On the First Day of Christmas, my true friend gave to me...
A Heavenly Perspective!



Once again we look to the coming of the Christ child; we are drawn to a need for traditions, family, friends and faith. Traditions and holidays are the stuff that binds people together. I trust that the stories, thoughtful quotes and YouTube links supplied in my twentieth annual "12 Days of Christmas" E-mail messages will help you and yours keep this Christmas focused on Christ's coming. I thank in advance all those who sent in stories and humorous moments of mirth for all of us to enjoy.
As in past years, each message will be archived on my website at http://terrypaulson.com/christmas.shtml


A CHRISTMAS THOUGHT FOR THE DAY...…"A Season to Open Our Hearts"



"Christmas is not as much about opening our presents as opening our hearts." – Janice Maeditere



I LOVE TO TELL THE STORY..."The Angels in Our Midst"

In this season, we need to remember the angels in our midst who live out Christmas all year long. May we never forget to give thanks to God for the people He put in our life to live out the Christmas spirit. Kari Coppinger went to Facebook to give thanks for some angels in her life. For we remember that Christmas is about giving in the Spirit of our Father God who sent His son that we might have the gift of life eternal….
"Throwback thoughts to the last two years of amazing, anonymous gifts…gifts that keep on giving, not just for their longevity but because every time I think of it, which is often, I am reminded that people care and that God cares too. Maybe I can encourage you to include a little or a big something anonymously for someone to bless and encourage them this year.
Two years ago, someone knew that we needed a roof and they arranged for us to pick out what we wanted and have it done for us. What a huge blessing!!! I thank God for how they felt called to meet that need for our family.
Last year, our TV broke just before Christmas. Santa brought an Xbox, and we wondered what the kids were going to play it on. While in Fresno, a neighbor let me know that her husband and son put a box in our garage. I wondered about it taking both of them to do it but didn't give it a second thought. We got home and there in our garage was a huge TV box! So exciting! It wasn't a need in the same scope as a roof. Yet, what an amazing thing to receive such a luxury item from someone who must have heard about the broken TV.
I'm thankful for these people who blessed us with their care, and I hope that they have reaped even greater blessing as the givers. I can't do anything on the scale of either of those gifts, but I also don't ever want that to keep me from sharing good gifts with others. Here's to what we each can do!"
…To angels in our midst! Are you called to be one of God's angels this year?


AND NOW YOUR CHRISTMAS MIRTHFUL MOMENT...


"Once again, we come to the Holiday Season, a deeply religious time that each of us observes, in his own way, by going to the mall of his choice." – Dave Barry
May this annual 12-day tradition remind you that Christmas is about so much more. May it always be so.


AND NOW YOUR YouTube CHRISTMAS MOMENT...


Enjoy clips and music from The Nativity Story matched up with the readings from Luke 2:1-20. There is no better way to start the 2015 12 Days of Christmas than to listen to the Word of God!
You can find the archived messages from this year's series on my website at http://www.terrypaulson.com/christmas.shtml/. For now, keep your sense of humor and your sense of thanksgiving and anticipation! More tomorrow...as we prepare for His coming!



Your Host for our 12 Day Journey to Christmas.
Terry Paulson, PhD
http://www.terrypaulson.com