The Twelve Days of Christmas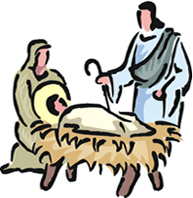 Day Ten...December 23, 2013


Terry Paulson, PhD, CSP, CPAE



On the Tenth Day of Christmas my true friend gave to me...

A reminder of my daily blessings…


This year, each message will be archived on my website, and you can see some past collections of messages by visiting that website now at

http://terrypaulson.com/christmas.shtml


A CHRISTMAS THOUGHT FOR THE DAY..."Priceless Things "



God wraps this year's Christmas presents into your journey and reveals them all year long as you appreciate God's "Priceless Things"


Life holds so many priceless things

The falling rain-the wind that sings

Each star on high--a big full moon

And sunbeams dancing in your room

The river as it rushes on

No wealth can buy a mountain tall

An autumn tree lends beauty rare

With leaves piled deep most everywhere

As nature wears a glowing smile

To make each day a day worthwhile

Could anything be quite as dear

As laughing children that we hear

The gift of friendship that is ours

The miracle of growing flowers.

These priceless gifts are yours and mine....


Glenna Salsbury asks a question that brings gratitude for God's outpouring of priceless gifts into perspective when she asks, "What if you woke up this morning with only those things for which you gave thanks yesterday?"


Start each day with a thankful heart and praise God anew for your many blessings. Then watch Christmas come alive in you every day!




I LOVE TO TELL THE STORY..."My 'Christmas' Deal with Zig Ziglar"


Some years ago, I was speaking at a conference in Pittsburgh, PA and flying back home to DC that afternoon. It was the beginning of December and I arrived at the airport early so I could get out of the cold, relax and get some work done before my flight.


Since there was no rush, I decided to go to the Food Court in search of some hot chocolate. When I got there, who did I see but my old friend and mentor, Zig Ziglar? He had also been speaking in Pittsburgh that day, and also had some time before his flight. Zig and I embraced and sat down to catch up. During our conversation, Zig shared something he said was very important to him. He remarked that he noticed how many people had eliminated the phrase "Merry Christmas" and replaced it with the phrase "Happy Holidays," in an effort to be politically correct. "I'm all for political correctness," Zig said. "BUT we must not forget that Christmas is the term for this season and that Jesus is the reason for Christmas. So, therefore, Jesus is the reason for the season and we must not let Jesus be cut out of Christmas!"


Zig then said, "Willie you are much younger than me and one day I will be going home to Glory; so I would like to ask if you will make me a deal and not forget to keep Christ and the term Christmas forefront in your conversations during this wonderful season." I said, "Zig, you've got a deal, I promise to keep it foremost in my conversations during the Christmas season!"


So now, when everybody says "Happy holidays" to me, I automatically respond by saying, "Merry Christmas and Happy Holidays!" I don't want to ignore the concerns and needs of those of different faiths or those who celebrate different traditions and holidays. Yet I don't want to ignore and eliminate my faith and my tradition!


So, I start with "Merry Christmas" and include "Happy Holidays!" That way, I am able to achieve both of my goals...to celebrate my faith and my tradition and also celebrate the faith and traditions of others! I encourage those of you that are Christians to consider incorporating this phrase in your greetings this Christmas!


Last year, Zig Ziglar graduated, and went on home to Glory. But his impact will never be lost, at least as long as I am alive! He was not only one of the greatest motivational speakers in the world, but also one of the greatest men of faith. He didn't berate people about his faith, he just made it clear that Jesus was the Lord of his life and he was grateful for what God had done for him!


I am honored that some have said that I walk in the steps of Zig. I too have had some success as a motivational speaker, and I too am so grateful for what God had done for me. And as a result, I want to let people know about my love for the Lord without being bombastic.


So, as I promised Zig...I say to you and your family, "Merry Christmas and Happy Holidays" and I pray God will bless you and keep you during this wonderful season! Feliz Navidad!


I close by saying, "This is the season to be Jolley" and I want to share with you a gift from The Jolley Family, as we celebrate Christmas! This song was written and produced by my nephews, Noble and Nathan Jolley, and I provide the vocals. Enjoy! Merry Christmas and Happy Holidays to you and your family...from my family!


God Bless You!


--Dr. Willie Jolley (Contributed by Julie Ziglar Norman)


AND NOW YOUR CHRISTMAS MIRTHFUL MOMENT... "The Four Stages of Life"


"The kindergarten teacher carefully lined up four little 'cherubs' for the annual Christmas program. Each carried a huge cut out letter. As they stood side by side the letters would spell "star." A slight mix-up occurred and those present in the church nearly fell out of their pews as the four little performers took their places --in reverse. They spelled out "rats," not star.


That's what happens when you get your Christmas priorities out of order.


-- Greg Kintzi (Contributed by Pastor Craig Beeker, New Hope Lutheran Church)


AND NOW YOUR YouTube CHRISTMAS MOMENT...


You won't hear this on the radio, but you will experience it here in our 12 Days of Christmas. Becky Kelley sings "Where's the Line to See Jesus." There are lines to see Santa, but he never died to save us. Have you ever asked why there isn't a line to see Jesus?


Remember, You can find the archived messages from this year's series on my website at http://terrypaulson.com/christmas.shtml. For now, keep your sense of humor and your sense of thanksgiving and anticipation! More tomorrow...as we prepare for His coming!



Your Host for our 12 Day Journey to Christmas.


Terry Paulson, PhD
http://www.terrypaulson.com