The Twelve Days of Christmas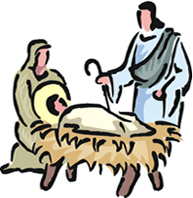 Day Two...December 15, 2013


Terry Paulson, PhD, CSP, CPAE



On the Second Day of Christmas my true friend gave to me...

The Gift of Family Love Letters...


As with past years, each message will be archived on my website, and you can see some past collections of messages by visiting that website now at

http://terrypaulson.com/christmas.shtml


A CHRISTMAS THOUGHT FOR THE DAY..."The Gift of Joy"



"Somehow, not only for Christmas but all the long year through, the joy you give to others is the joy that comes back to you."

–John Greenleaf Whittier (Contributed by Barbara Glanz)




I LOVE TO TELL THE STORY..."Love Letters for Christmas"


I love to tell the story of how my family finally found the true spirit of Christmas. For years our children and grandchildren have made the pilgrimage to our home on Christmas morning. Buying gifts for the little ones was easy, but over time we and our adult children had grown disenchanted with the commercial pressure of buying gifts for one another. We tried drawing names to cut down on the number of gifts we exchanged. Then we tried the "White Christmas" where we picked numbered gifts and the next person in line could steal your gift if they wanted to. We were running out of ideas.
Nothing seemed to satisfy until someone came up with the idea of drawing names and on Christmas morning reading aloud what we had written about what we liked and/or loved about that person. I'll always remember the first Christmas we read our letters. After the little ones had opened their gifts and settled down the adult exchange began. Peace and love and joy settled over the room as each one read of their love and appreciation for the other. Uproarious laughter at the unique, but lovable quirks of different family members settled into tears of gratitude as each one was recognized for their special, God given gifts and contributions to our family. The tranquil quiet that surrounded us when the last letter was read was full of the wonder of Christmas. The gift you cannot buy or make had given.
How many family members of yours have passed away not knowing how much their gifts meant to you and your clan? Give the gift of appreciation this Christmas....


AND NOW YOUR CHRISTMAS MIRTHFUL MOMENT...


Before Christmas, a teacher asked her young pupils how they plan to spend their holiday away from school. One third grader wrote the following about his grandparents:
"We always used to spend the holidays with Grandma and Grandpa. They used to live in a big brick house, but Grandpa got retarded and they moved to Florida. Now they live in a tin box that has wheels, but it's strapped to the ground. They ride around on their bicycles, and wear name tags, because they don't know who they are anymore.
They go to a building called a wreck center but they must have got it fixed because it is all okay now, they do exercises there but they don't do them very well. There is a swimming pool too, but they all just jump up and down in it with hats on. At their gate, there is a doll house with a little old man sitting in it. He watches all day so nobody can escape.
Sometimes they sneak out and go cruising in their golf carts. Nobody there cooks, they just eat out. And, they eat the same thing every night - early birds. Some of the people can't get out past the man in the doll house. The ones, who do get out, bring food back to the wrecked center for pot luck.
My Grandma says that Grandpa worked all his life to earn his retardment and says I should work hard so I can be retarded someday too. When I earn my retardment, I want to be the man in the doll house. Then I will let people out, so they can visit their grandchildren."


AND NOW YOUR YouTube CHRISTMAS MOMENT...


Now, take time to enjoy this delightful performance by a very young quartet .... It is guaranteed to put a smile on your face...Make sure you watch the bass singer do his stuff!


Remember, You can find the archived messages from this year's series on my website at http://terrypaulson.com/christmas.shtml. For now, keep your sense of humor and your sense of thanksgiving and anticipation! More tomorrow...as we prepare for His coming!



Your Host for our 12 Day Journey to Christmas.


Terry Paulson, PhD
http://www.terrypaulson.com