The Twelve Days of Christmas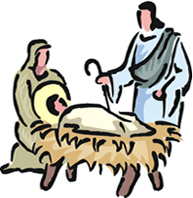 Day Ten...December 23, 2012


Terry Paulson, PhD, CSP, CPAE



On the Tenth Day of Christmas my true friend gave to me...
A visionary gift of hope…



This year, each message will be archived on my website, and you can see some past collections of messages by visiting that website now at

http://terrypaulson.com/christmas.shtml


A CHRISTMAS THOUGHT FOR THE DAY..."Keeping Christmas"



So we will not "spend" Christmas...
Not "observe" Christmas.
We will "keep" Christmas--
Keep it as it is...
in all the loveliness
of its ancient traditions.
May we keep it in our hearts,
that we may be kept in its hope.
--Peter Marshall




I LOVE TO TELL THE STORY..."A Genius for Giving Gifts of Hope"


As a child, Joseph had a very serious bone disease that settled in his spine. The only cure was rest; he had to keep his back strapped on a board. The prognosis was guarded at best. But he was eight years old, and all he could think of was about being well again. He wanted to run, jump and play like the rest of his friends. At Christmas, everyone was especially generous to me. But the presents had been carefully selected--gifts for a sick boy tied in bed. There were games, stuffed animals, and books. Uncle Bob was considered the black sheep of the family. He had a wild streak and always seemed to do outrageous things. But I'll never forget the gift Uncle Bob gave me for Christmas--a pair of roller skates.
My parents were not amused by the gift that they feared might never be used. But to Joseph, it was the greatest present of all. It was the only present for when he got well.
...Christmas is about hope and new beginnings.
Many children around the world are hoping for the simple, life-sustaining gift of safe water. Dan Stevens and I worked together as youth directors at Bel Air Presbyterian Church. Dan went on to become a pastor but now heads up Waiting for Water, an organization committed to bring safe water to the 884 million people who this Christmas are still waiting for access to safe water.
Waterborne diseases kill 1.4 million children each year. But let's get personal. Her daughter's name was Suwanji. She was a very happy child for the first year of her life. At about the age of one, Suwanji began to get sick. Her mother took her to the clinic and discovered that she had parasites. She was in the hospital for 8 months, but even with treatment, she kept getting skinnier and skinnier until she finally died. Her mother said, "If only we had safe water then, Suwanji would not have died."
The local church did not have the resources to bring safe water to the people, but it was able to be the bridge to those who could. As a result, safe water resources and training were brought to their community. Another woman in that church had watched her daughter get wounded in drug traffic crossfire. Without the sanitary water to clean the wound and to provide the water she needed, the doctor said that she surely would have died. Her mother said, "Thanks to God, my daughter is being healed more and more every day. Water is life, and God has provided us new life."
Learn how you and your church can mobilize followers of Jesus to provide safe water during Lent, Easter, and beyond. You can make a difference by giving up a favorite beverage or activity for Lent and by donating the money saved to provide safe water. Learn more at www.waitingforwater.org about the seven weeks of Bible studies and devotionals created for this mission. Soon we celebrate Christmas, but may we use this Easter to bring new life to another community in need of the gift of life-giving water.


AND NOW YOUR CHRISTMAS MIRTHFUL MOMENT...


"Sometimes I get the feeling that if there was no such thing as Christmas or Father's Day, after-shave lotion wouldn't exist." --Robert Orben



AND NOW YOUR YouTube CHRISTMAS MOMENT...


Dr. Phil and his wife take a moment out of their show to share an incredibly moving poem that many of you have sent me honoring the children lost in the Newtown shooting. It offers a glimpse of hope and comfort for the loss of the little angels that were taken from us too soon. May they celebrate the best Christmas of their lives with our Heavenly Father.


Remember, You can find the archived messages from this year's series on my website at http://terrypaulson.com/christmas.shtml. For now, keep your sense of humor and your sense of thanksgiving and anticipation! More tomorrow...as we prepare for His coming!



Your Host for our 12 Day Journey to Christmas.
Terry Paulson, PhD
http://www.terrypaulson.com