The Twelve Days of Christmas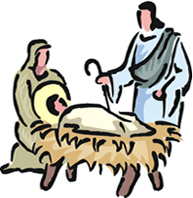 Day Three...December 16, 2012


Terry Paulson, PhD, CSP, CPAE



On the Third Day of Christmas my true friend gave to me...
A Carol that changed everything...




This day, we extend our hearts, our souls, and our feelings to parents and families who have suffered a terrible loss. When we imagine what it must be like to be them, we expose ourselves to risk. The risk of feeling bruised ourselves, and we hold our young a little closer. On that first Christmas, God risked coming into our world in darkness to save us. So as a nation we grieve the loss of so many innocent children, the story of that first Christmas takes on new meaning. As Mary and Joseph took Jesus to Egypt, King Herod had all the innocent baby boys in bethlehem killed. Today we can understand and join in those tears with a heartfelt passion. Evil existed then and now, but we believe in a God who cared enough to come that we might have light to overcome the darkness and have life eternal. We mourn and yet we believe.
This year, each message will be archived on my website, and you can see some past collections of messages by visiting that website now at

http://terrypaulson.com/christmas.shtml

A CHRISTMAS THOUGHT FOR THE DAY..."A Gift We Could Receive with Open Arms"



"God thought so much of us that God wanted to be one of us, to hold us close. Such sheer grace is the theme of Christmas, and Scripture overflows with works like joy, light, peace, hope and glory.... Christmas is one of the easier Christian festivals for us to comprehend. Everyone has experienced a birth. But then this baby matures and stretches our understanding of God to include forgiving our enemies, believing in miracles and returning to life after death. We might not believe in this God if our first exposure was to his power in the resurrection. So each year we are given a chance to start over with God as a child, to grow and mature with him, and to be deepened in faith and spirit." --Edgar Texler, The Lutheran, December 1996




I LOVE TO TELL THE STORY..."An Awesome Christmas Eve"


"All who are oppressed may come to Him. He is a refuge for them in their times of trouble" --Psalm 9:9
My father was born and spent his first 15 years in the Ukraine. One Christmas his two older brothers bought their parents a German-made Christmas musical wind-up tree stand. It was mechanical and played Silent Night. It brought great joy to this family of ten. Not long after, the country experienced World War I and then the Russian revolution. Many people endured tremendous persecution - women were raped and fathers were kidnapped and murdered. Thieves arrived at the homes, demanded food and stole whatever they wanted, including the horses.
It was during one of those raids that God used this Christmas tree stand to perform a miracle and save their lives. It was Christmas Eve and the tree was in the stand playing Silent Night. The door burst open and a gang of ruffians stormed in, all holding guns. Fear spread through each family member as they wondered what would happen next. They were astounded as they watched these uninvited guests stop and become totally still. Then, without saying a word, they backed out of the house and closed the door. God used the tree and Silent Night to save their lives. A miracle on Christmas Eve!
Father, thank You for using the Christmas tree stand to save my father's family. Thank You for being strong and an ever-ready help in trouble. May your Gospel and your carols make a difference to calm the violence and darkness in our world today. Amen
--Katherine Kehler


AND NOW YOUR CHRISTMAS MIRTHFUL MOMENT...


"My sister's grandson, nearly 3, was looking at a Nativity scene with three wise men, shepherds, cows and sheep. After studying it for two to three minutes, he burst into song, 'Old McDonald had a farm....'" --Sheryl Woodbury, The Lutheran, January 1998


AND NOW YOUR YouTube CHRISTMAS MOMENT...


Even though we feel the pain of loss of so many young children, may we never forget to enjoy their joy they bring to our lives. This vintage home video features an adorable little girl that has her own special way of performing in a choir. Most kids are shy and quiet when on stage, but this little girl belts out the song even though she doesn't quite know the words. It's a classic, and it's hilarious!


Remember, You can find the archived messages from this year's series on my website at http://terrypaulson.com/christmas.shtml. For now, keep your sense of humor and your sense of thanksgiving and anticipation! More tomorrow...as we prepare for His coming!



Your Host for our 12 Day Journey to Christmas.

Terry Paulson, PhD
http://www.terrypaulson.com