The Twelve Days of Christmas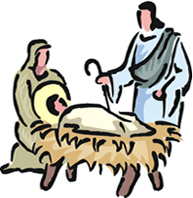 Day Two...December 15, 2012


Terry Paulson, PhD, CSP, CPAE



On the Second Day of Christmas my true friend gave to me...
The Gift of Repaired Hopes...



This year, each message will be archived on my website, and you can see some past collections of messages by visiting that website now at

http://terrypaulson.com/christmas.shtml


A CHRISTMAS THOUGHT FOR THE DAY..."To Those Who Have Time to Hear Him"



"Their night watch had been interrupted by an explosion of light from heaven and a symphony of angels. God goes to those who have time to hear him—and so on this cloudless night he went to simple shepherds." --Max Lucado
Can you think of anything more boring than watching sheep eat and sleep? Well, it might be pleasant on a vacation in Scotland, but that will only last so long. It wouldn't be interesting hour after hour, day after day, night after night, and week after week. Oh, undoubtedly there were moments of excitement for a shepherd when keeping a wolf or lion away from his flock, but the job undoubtedly was filled with drudgery.
Do you ever wake up knowing that this day will be the same as all others? Isn't that probably what the shepherds felt that first Christmas Eve more than two thousand years ago? Do you ever feel like nothing ever changes? Even Christmas and the holidays are the same every year? Maybe we've all got into a rut and felt that way. But what if this year a new star shines in the night sky and the evening is filled with angels?
It happened to some simple shepherds. Could it happen to you? May you keep your sense of wonder alive. May you see what great things God is still doing in your life today!
...www.inspiredfaith.com for December 18, 2009




I LOVE TO TELL THE STORY..."Making the Best of What's Left"


When Nelson was five years old, he started kindergarten. In October, his teacher asked the children, "Would you like to make something with your hands as a Christmas gift for your parents?" Nelson knew that his dad was a pipe smoker, so Nelson decided to make him an ashtray. The teacher helped him mold the clay into the rough shape of an ash tray, and then Nelson's excitement grew as he molded into a present he knew his dad would love. In the last week of school before Christmas, the school had the usual Christmas pageant which all the parents attended. When it was over, the little boy went to his schoolroom to get his carefully wrapped present. But in his excitement of putting on his coat and running down the hall, he inadvertently tripped. The precious package went up in the air and came crashing to the floor with a terrible sound of breaking clay. His work of Autumn and his hopes for Christmas were suddenly dashed. The boy began to weep as if it were the end of everything.
His dad seemed uncomfortable with the public display of his son crying in front of others. He reached down and in hushed tones said, "Don't cry now. It doesn't really matter."
"Of course it matters," his wife said, pushing her husband aside. "Of course it matters when something this precious has been broken." With that, she caught up the weeping child in her arms and began to cry with him. She reached into her purse and got her handkerchief and began to wipe the tears from the little boy's eyes and from her own face. Then she said with real strength, "Come on, son. Let's pick up the pieces and take them home, and see what we can make of what is left."
...God, in that first Christmas, entered into the world of our suffering and said to us all--"Come on. Let's pick up the pieces, take them home and see what we can make of what is left." By his grace, He gave his son and the gift of next time....


AND NOW YOUR CHRISTMAS MIRTHFUL MOMENT...


"A good laughter is sunshine in the house." --Thackery...so let's let some sunshine in!
A couple was Christmas shopping at the mall on Christmas Eve and the mall was packed. As the wife walked through the mall she was surprised to look up and see her husband was nowhere around.
She was quite upset because they had a lot to do. Because she was so worried, she called him on her mobile phone to ask him where he was. In a calm voice, the husband said, "Honey, you remember the jewelry store we went into about 5 years ago where you fell in love with that diamond necklace that we could not afford and I told you that I would get it for you one day?"
The wife choked up and started to cry and said, "Yes, I remember that jewelry store."
He said, "Well, I'm in the bar right next to it."
...And she didn't think that was VERY FUNNY!


A CHRISTMAS GIFT THAT WILL KEEP ON GIVING..."Favorite Family Lectures: The Secrets of Life Every Teen Wants to Know"



By popular demand, I've got a link for you to purchase a print-on-demand copy of Favorite Family Lectures: The Secrets of Life Every Teen Wants to Know in time for Christmas. Sometimes the most important things in life are the hardest to talk about. Whether it's the keys to the car or the keys to life, this book helps teens and parents talk and laugh together about life's most important lessons. It's a time-tested roadmap to adulthood. Anchored in values and filled with simple wisdom, let this reassuring and practical book become your family's prerequisite for "Life 101." Because values need to be taught, whether you are parent or grandparent, this is truly one gift that will keep on giving! One parent, took the book with them on a driving vacation. To pass the miles, they would read a lecture. Each parent would talk about what their parents had told them, and then all discussed why the lesson was important whether a teen or an adult.
What a perfect Christmas gift! What are you waiting for!

AND NOW YOUR YouTube CHRISTMAS MOMENT...


Enjoy this simple and sweet retelling of the Christmas Story by young children as they fill in the story...one child at a time.... so enjoy!


Remember, You can find the archived messages from this year's series on my website at http://terrypaulson.com/christmas.shtml. For now, keep your sense of humor and your sense of thanksgiving and anticipation! More tomorrow...as we prepare for His coming!



Your Host for our 12 Day Journey to Christmas.

Terry Paulson, PhD
http://www.terrypaulson.com