The Twelve Days of Christmas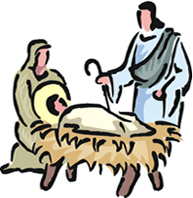 Day Eleven...December 24, 2011


Terry Paulson, PhD, CSP, CPAE



On the Eleventh Day of Christmas my true friend gave to me...

A gift of a song from far away…

This year, each message will be archived on my website, and you can see some past collections of messages by visiting that website now at

http://terrypaulson.com/christmas.shtml


A CHRISTMAS THOUGHT FOR THE DAY…"The Gift of Family"



"Generosity isn't about cost, it's about closeness. When it comes to celebrating relationships, There's no present like the time." Dan Thurmon, author of Off Balance, On Purpose





I LOVE TO TELL THE STORY..."A Surprise Baby"


"Suffer the little children, and forbid them not, to come unto me. For of such is the kingdom of heaven." –Matthew 19:14


As a junior in high school, I was surprised when my dad called a Paulson family meeting. We only had family meetings to announce our next move. After enduring moves from Chicago to Atlanta and then to Los Altos, I was resolved to rally my brother to fight any move. I was relieved and a bit surprised when my mom smiled and my dad said: "Mother is going to have another baby." I wasn't sure they even did that sort of thing; I was just glad we weren't moving. I remember being surprised how much work having a baby was—how dependent Patty was for everything. But we loved her so.


Is it not amazing that God chose not to come to us in power and might, but in softness and in need? Almighty God humbled himself to show us that He wanted a special relationship with us. He came in a way that did not frighten us; He came as a baby that would be loved and nurtured. No wonder, in his ministry, Christ welcomed the children to come to Him. He had been there. On this Christmas morning, don't yet put Christ on the cross, see Him and serve Him in the manger. Look for Him in the childlike faith and wonder of your children and grandchildren and know that He is with us again!


…Come Lord Jesus. Be our guest again this Christmas. Bring on the children!


AND NOW YOUR YouTube CHRISTMAS MOMENT...


Marine Corps Master Sgt. Robert Allen, deployed to Camp Leatherneck, Afghanistan, plays "A Marine's Christmas Song," a song he wrote for his wife for Christmas. May it remind us of the price our soldiers and their families pay to keep us free. This year we welcome so many of those soldiers back home!


For now, keep your sense of humor and your sense of thanksgiving and anticipation! More tomorrow...as we prepare for His coming!



Your Host for our 12 Day Journey to Christmas.


Terry Paulson, PhD
http://www.terrypaulson.com