The Twelve Days of Christmas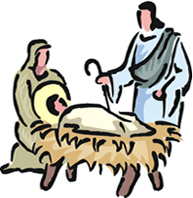 Day Ten...December 23, 2011


Terry Paulson, PhD, CSP, CPAE



On the Tenth Day of Christmas my true friend gave to me...

Memories to treasure...

This year, each message will be archived on my website, and you can see some past collections of messages by visiting that website now at

http://terrypaulson.com/christmas.shtml


A CHRISTMAS THOUGHT FOR THE DAY…"Love that Takes"



"So if a Christian is touched only once a year, the touching is still worth it, and maybe on some given Christmas, some quiet morning, the touch will take."


–Harry Reasoner, American broadcast journalist (1923-1991)




I LOVE TO TELL THE STORY..."A Very Special Recording"


Mary Marcdante first touched me with this story in 2000. I share it with you now, because many of you may want to create and share this powerful gift.


"If you're looking for another idea, here's one that gave my family the gift of a lifetime. Ask your parents (or do it for your children now) to make an audio tape of your favorite Holiday readings/stories/poems/ books for a memory that will last a lifetime. Here's what happened when I did.


A few Christmases ago, my Dad called wanting to know what I wanted for Christmas. I mentioned a particular book and then interrupted myself and said, "No, what I'd really like is for you to put "The Night before Christmas" on audio tape. There was this long pause and then Dad said with this familiar stern emphasis in his voice, "Oh for God's sake, Mary. What the Sam hell do you want that for? You're 40 years old!!!"


I paused, feeling both embarrassed and determined, "Dad, I remember how good it felt when you used to cuddle us all up next to you on the couch when we were little and read "The Night before Christmas." I can still remember how strong your voice was, how safe I felt, and how well you acted out all the different sounds. I'd really appreciate you doing this given I'm not coming home for Christmas. It would be nice to have you with me."


Dad said, with a little more softness but still incredulously, "You mean you want me to read just like I did when you were kids, with all the emphasis and everything?!"


"Yaaaaaah, just like that," I said." Again, he paused a long time and then said, "I'll get you the book." I assumed it was too much sentimentalism for a 76-year-old bear, and that in his mind it was a foolish request for an adult to be asking for. All I knew was that the day would come that I wouldn't hear it anymore.


Well...on Christmas Eve Day, this small brown heavily recycled padded envelope with lots of staples and tape all over it arrived. My name and address were written out in my dad's memorable thick black magic marker architect's lettering. Inside was a tape, with a handwritten label, "The Night b4 Christmas, The Little Engine That Could." I guess Dad had another message in mind when he included one of our favorite childhood bedtime stories, which we also read to my mom when she was dying of cancer three years earlier. He finished off the tape with some Christmas music.


My dad passed away, suddenly, that May. His voice continues to remind me that I can do what I put my mind to and that I can stretch myself emotionally for someone else, even when it's difficult.


For Christmas this year I sent my sisters and brother and their children a copy of the tape, which they weren't expecting. My youngest sister called and left a tearful message on my machine that said, "Mary, I just got the tape. Did you know that on the tape he said it was December 19. That's today. When I put the tape on while I was in the living room, Holden (her 2 1/2 year old son) came running out from the kitchen full steam, yelling at the top of his lungs, 'Grampa's here, Grampa's here.' You should have seen him, Mary, looking all around. Dad WAS here." HIS spirit lives on."


Who do you need to be recording this Christmas?


AND NOW YOUR YouTube CHRISTMAS MOMENT...


In difficult times, there is a yearning for God to provide us strength and comfort. Vanessa Williams captures that in singing "Gracious Good Shepherd". as we await His coming!


For now, keep your sense of humor and your sense of thanksgiving and anticipation! More tomorrow...as we prepare for His coming!



Your Host for our 12 Day Journey to Christmas.


Terry Paulson, PhD
http://www.terrypaulson.com