The Twelve Days of Christmas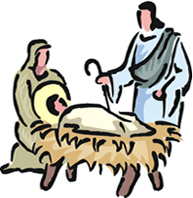 Day Five...December 18, 2011


Terry Paulson, PhD, CSP, CPAE



On the Fifth Day of Christmas my true friend gave to me...

A Reminder of God's Love…


This year, each message will be archived on my website, and you can see some past collections of messages by visiting that website now at

http://terrypaulson.com/christmas.shtml


A CHRISTMAS THOUGHT FOR THE DAY…"It's a Wonderful Life Lives On!"



The Frank Capra's 1946 classic, It's a Wonderful Life, had a memorable scene with Jimmy Stewart that was more than Frank Capra had bargained for. Jimmy Stewart described it this way: "Good as the script was, there was still something else about the movie that made it different. It's hard to explain. I, for one, had things happen to me during the filming that never happened in any other picture I've made. In one scene, for example, George Bailey is faced with unjust criminal charges and, not knowing where to turn, ends up in a little roadside restaurant. He is unaware that most of the people in town are arduously praying for him. In this scene, at the lowest point in George Bailey's life, Frank Capra was shooting a long shot of me slumped in despair. In agony I raised my eyes and, following the script, pled, 'God…God…Dear Father in heaven, I'm not a praying man, but if You're up there and You can hear me, show me the way. I'm at the end of my rope. Show me the way, God….' As I said those words, I felt the loneliness, the hopelessness of people who had nowhere to turn, my eyes filled with tears, I broke down sobbing. This was not planned at all, but the power of that prayer, the realization that our Father in heaven is there to help the hopeless, had reduced me to tears."
Jimmy Stewart described the lasting impact of the film: "At the end of 1947, It's a Wonderful Life ranked 27th in earnings among the releases that season. Although it earned several Oscar nominations, despite our hopes, it won nothing. But a curious thing happened. The movie simply refused to stay on the shelf. Those who love it loved it a lot, and they must have told others. They wouldn't lit it die and more than the angel Clarence would let George Bailey die. When it began to be shown on television, a whole new audience fell in love with it. Today, after some 50 years, I've heard the film called 'an American cultural phenomenon.' Well, maybe so, but it seems to me there is nothing phenomenal about the movie itself. It's simply about an ordinary man who discovers that living each ordinary day honorably, with faith in God and a selfless concern for others, can make for a truly wonderful life."
…Jimmy Stewart quoted in James Dobson, Christmas Letter, 2003, Family News form Dr. James Dobson.




I LOVE TO TELL THE STORY..."Climbing In"


When I read this story, I immediately thought about my dad. From his own kids...to his grandkids and his great-grandkids, he never stopped getting down on the floor to play in their world.
"I read about a grandfather who found his grandson jumping up and down in his playpen, crying at the top of his voice. When Johnnie saw his grandfather, he reached his chubby hands and said, 'Out Papa, out. ' It was only natural for the grandfather to reach down to lift him out of his predicament, but as he did the mother of the child stepped up and said, 'No, Johnnie, you are being punished. You must stay in.' The grandfather was at a loss to know what to do. The child's tears and chubby hands reached deep into his heart. But the mother's firmness in correcting her son must not be taken lightly. But love found a way. The grandfather could not take the grandson out of the playpen, so he climbed in with him." —James Hewett
…Pastor Craig Beeker from New Hope Lutheran Church in Agoura Hills reminds us of a similar gift of love, "Beloved of God, that is what our Lord Jesus Christ did for us at Christmas. In leaving heaven for earth, He climbed in with us." Thank God He did! He didn't come to play in our world; He came to save you and me.


AND NOW YOUR YouTube CHRISTMAS MOMENT...


K-Lou Ashmore sent this link to an adorable retelling of the story of that first Christmas through the memories and words of children from the Hilltop Preschool and Kindergarten. Enjoy...


Remember, You can find the archived messages from this year's series on my website at http://terrypaulson.com/christmas.shtml. For now, keep your sense of humor and your sense of thanksgiving and anticipation! More tomorrow...as we prepare for His coming!



Your Host for our 12 Day Journey to Christmas.


Terry Paulson, PhD
http://www.terrypaulson.com