The Twelve Days of Christmas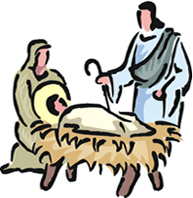 Day Two...December 15, 2011


Terry Paulson, PhD, CSP, CPAE



On the Second Day of Christmas my true friend gave to me...

The Gift of Family Coming Home...


This year, each message will be archived on my website, and you can see some past collections of messages by visiting that website now at

http://terrypaulson.com/christmas.shtml


A CHRISTMAS THOUGHT FOR THE DAY..."Making Room for a Prodigal Celebration"



"One of Jesus' most famous stories was of a son who wandered far from home, squandering all the material and moral resources his father had given him. But when he did finally come to his senses and return to his family, the father's immediate response was to throw a huge party to celebrate having his son back home. Christmas is a time when many return home for the holidays—both in a literal and figurative sense. Will you be having the time of your life at the party the father has thrown for his lost son or standing aside in judgment with the older son? When we truly come home for Christmas, we rediscover that our Heavenly Father loves us so much He gave the gift of His Son. That calls for a celebration!" --Inspired Faith's Simple Blessings of Christmas, a wonderful collection of 30 familiar—and sometimes surprising—insights into Christmas

…Got any family members you need to be celebrating with?




I LOVE TO TELL THE STORY..."The Best Present"


Our family still remembers their favorite Christmas present. My husband and I hid the gift under a big TV box we had rescued from the cellar. The children took turns guessing what could possibly be inside.

"It's a lizard," my son Chip offered.

"How about a parrot?" Sherri asked.

"It's a rat," ten-year-old Kelly announced with a giggle.

Finally, my husband said, "On the count of three, I want you to lift the box, okay?"

They nodded and held their breaths in anticipation.

"One…two...three!" They raised the cardboard container in triumph.

Grasps of surprise were followed by cries of joy and delight as our daughter, Pam, now a missionary to Guatemala, rose from her crouched position under the box. She had surprised her younger siblings with a Christmas visit, and her presence surpassed any other gift we received later that year.

The fond memory of that Christmas reminds me of the Gift we have been offered, at Christmas and all through the year. He arrived in swaddling in plain wrappings…yet His coming changed the world forever.
His name is Jesus…the best gift God ever gave humanity.

…Cindy Noonan (in "Silent Night", Ellyn Sanna, Day Maker Greeting Books, 2002. p. 24)


AND NOW YOUR YouTube CHRISTMAS MOMENT...


Now that Fluffy and Peanut have made us cat lovers, we can't let go of how cute dogs can be...especially puppies singing... so enjoy!


Remember, You can find the archived messages from this year's series on my website at http://terrypaulson.com/christmas.shtml. For now, keep your sense of humor and your sense of thanksgiving and anticipation! More tomorrow...as we prepare for His coming!



Your Host for our 12 Day Journey to Christmas.


Terry Paulson, PhD
http://www.terrypaulson.com