The Twelve Days of Christmas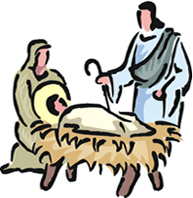 Day Eight...December 21, 2010


Terry Paulson, PhD, CSP, CPAE



On the Eighth Day of Christmas my true friend gave to me...
An opportunity to teach and be taught...


This year, each message will be archived on my website, and you can see some past collections of messages by visiting that website now at

http://www.terrypaulson.com/christmas.shtml


A CHRISTMAS THOUGHT FOR THE DAY..."God Climbs into Our Bed"



"Do you remember that moment of joy when a child climbs into bed with you? On Christmas, God sent His son to climb into bed with us." –Craig Beeker, December 20, 2009





I LOVE TO TELL THE STORY..."Born to Teach"


In 1969, Pat Conroy volunteered to teach grades five through eight on South Carolina's Daufuskie Island, a remote isle and home to the isolated Gullah people. The Gullahs are a group of African-Americans who have preserved much of the language, culture and customs of their West African ancestors. Known as the "white schoolteacher," he walked the island for a year. The children were wise in survival and deficient in academics. As Pat told the children, "I didn't know it until today that I was born to teach you. You were born to be my students."
In the late Fall, he was asked to help put together a community show for Christmas. They settled on A Christmas Carol, and Pat worked with the students who would have parts in the production. He left for his holiday break only to have a panicked call on the day before the production. It was found out that the person to play Scrooge had not admitted that she could not read. They asked him to return to take her place in the play. They said, "The Christmas spirit is calling and only you can answer it."
Although the production was bad, he could feel the magic moment it created as Victorian London came alive on a Carolina island. And a man in the middle of a miserly life reaches out and grabs the only chance for redemption he had. Pat terrified the little children in his role, and made the parents howl with laughter.
He eventually left, but he writes: "Every December since then, I watch the movie. A Christmas Carol. In my imagination, I see my students approaching me as ghosts who show me how to change my life and become a writer. And I see myself returning to the only stage role I ever performed and to the only children I ever taught. Through them and their families, I was reminded of the power of literature and how it can illuminate even the most isolated places. Those students left me with an inviolate gift, a ghost of Christmas past that burns like a north star of remembrance."
Pat Conroy is author of The Water Is Wide which captures the memories of that special year.


AND NOW YOUR YouTube CHRISTMAS MOMENT...


This updated version of my music video of Sara Evans and Brad Paisley's "New Again" using footage from Passion of the Christ and the Nativity lets us tell the rest of the story…


You won't want to miss hearing Carrie Underwood sing Oh Holy Night.
You can find the archived messages from this year's series on my website at http://www.terrypaulson.com/christmas.shtml. More tomorrow as we prepare for His coming!


Your Host for our 12 Day Journey to Christmas.

Terry Paulson, PhD