The Twelve Days of Christmas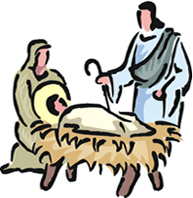 Day Six...December 19, 2010


Terry Paulson, PhD, CSP, CPAE



On the Sixth Day of Christmas my true friend gave to me...
A new start to my life...



This year, each message will be archived on my website, and you can see some past collections of messages by visiting that website now at

http://www.terrypaulson.com/christmas.shtml


A CHRISTMAS THOUGHT FOR THE DAY..."Love Came Down"



"Love came down on Christmas Day so many years ago and brought the greatest happiness the world would ever know. Peace came down on Christmas Day to fill the hearts of men with all the sweet tranquility each Christmas brings again. Joy came down on Christmas Day as angels came to earth heralding the miracle of our Messiah's birth." -- Author Unknown





I LOVE TO TELL THE STORY..."A Tragic Death Provides the Gift of Life"


Life coming from death has been a dream of mankind since the beginning of time. Modern medicine now makes this possible through organ donation. Almost half-a-million Americans have been given new lives through organ transplants. For them, careers, marriages and children once denied become possible.
Four years ago, Eleanor Green had the privilege of riding on the Donate Life float in the Rose Bowl Parade. She experienced firsthand the love that is poured into all aspects of it, and the pride of being a part of something so powerful. In 2009, one of the 76 floral portraits, or "floragraphs," was of her 7-year-old brother, Nicholas, who was shot in a botched robbery 15 years ago in Italy, and who donated organs to seven people. Though Eleanor was only 4 years old at the time, she remembers quite vividly how the world embraced my family's decision, and organ-donation rates in Italy have quadrupled since.
One of his recipients was a woman, Maria Pia, who was in her final coma the day she received Nicholas's liver. Maria was 19 years old, and she thought her life was over. In 2009, Eleanor met Maria again. She also met her husband and two children, one of whom she named Nicholas. Maria said that she never forgets the little boy who made all this possible.
Nicholas' death and the seven lives that he saved through donation made a huge impact in Italy, but so should every heart-wrenching donor story. More than 100,000 Americans are waiting for an organ transplant, and 18 of them die every day for lack of available organs. Ninety percent of Americans say they are in favor of organ donation, but when faced with the decision on much darker days, many say no.
Eleanor said after the visit, "Maria and the six other recipients were once just abstractions to me, but now that I've seen their faces, held their hand, and met their families, it's impossible that I would not be a donor myself."
May you consider being an organ donor and giving a gift that will bring life to others when your spirit is free to join the Lord!
--Eleanor Green, December 24, 2009, Ventura County Star


AND NOW YOUR YouTube CHRISTMAS MOMENT...


People loved this last year, and it's worth seeing it again. No matter how bad things get, you can enjoy this review of It's a Wonderful Life! Enjoy this musical retelling of the timeless movie classic and remember that you do matter.


Remember, You can find the archived messages from this year's series on my website at http://www.terrypaulson.com/christmas.shtml. For now, keep your sense of humor and your sense of thanksgiving and anticipation! More tomorrow...as we prepare for His coming!



Your Host for our 12 Day Journey to Christmas.
Terry Paulson, PhD