The Twelve Days of Christmas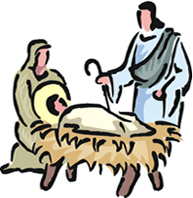 Day Five...December 18, 2010


Terry Paulson, PhD, CSP, CPAE



On the Fifth Day of Christmas my true friend gave to me...
A Heart of Service!



This year, each message will be archived on my website, and you can see some past collections of messages by visiting that website now at

http://terrypaulson.com/christmas.shtml


A CHRISTMAS THOUGHT FOR THE DAY..."May God Grant You..."



"God grant you the light in Christmas, which is faith; the warmth of Christmas, which is love; the radiance of Christmas, which is purity; the righteousness of Christmas, which is justice; the belief in Christmas, which is truth; the all of Christmas, which is Christ." -- Wilda English





I LOVE TO TELL THE STORY..."A Christmas Mistake"


You couldn't see the house from the gravel road, and fallen snow had all but covered the path that led to it. Jeff, my husband, took one handle of the heavy laundry basket of food and I took the other, as we lifted it and walked through the dark curtain of pine trees in search of the 20th family. It was the last one on our list that Christmas Eve. We were on our own mission to deliver food to families in need, a yearly event sponsored by our church in Lincolnton, N.C.
Smiles of children who happily received the gifts we brought had warmed our day, but by nightfall, when we reached the small frame house that was covered in snow, we had grown weary and our minds were on the comforts of our own home.
When we reached the front porch, Jeff took the basket from me while I pulled a cord that hung from a cowbell at the door. The clanging sound brought two toddlers to the window, a curly-haired boy and a dark-skinned girl. Their round, cherubic faces flattened against the glass as they peered outside to see who was there.
We were smiling back at them when the door opened to reveal a thin woman with her hair pinned back, wearing a faded robe and mud-stained slippers.
"What do you want?" she asked. Her gaze shifted from us to the basket Jeff had placed on the porch.
"We're from the church." I said. "We've brought you a Christmas basket."
"Oh, there must be some mistake. I didn't call the pastor for a basket. I figured those were for poor people, not me. I do honest work. Still taking care of my family after my husband died last year. Still punching the clock at the pillow factory, sewing all day while Ma takes care of the little ones."
"But you name is on our list. Someone must have wanted you to have it as a gift, and a gift given by a friend is not charity," Jeff explained.
"Yes, I suppose you're right," she said, brightening. She opened the door and invited us into a room that was lit by a kerosene lamp. There were two cots and a patched sofa near the fireplace. The odor of burnt pine logs engulfed the room. The children moved slowly to the basket when Jeff placed it on the floor, then, after seeing all the food inside, began searching for a favorite red apple or candy cane. Their happiness was reflected in the glow of their mother's face.
After we left and went to our car, Jeff took out the list of addresses from his pocket to study them in the headlights.
It was then he realized he had made a mistake. The address we were given for our last delivery was for a house on Pineville Road, not Pinewood. Not only had we given the 20th basket to the wrong family, there was another one on Pineville Road wondering what had happened to the basket they requested.
What occurred after that hit us like a shower of rocks. We couldn't go to the grocery and buy replacements because the only grocery in town had a sign in the window, which said the store had closed early for the holiday. Then, when we called the church, we were told by a member what we already knew - - there were no more baskets left. Our last resort was the pastor who could have phoned church members for more donations of food, but we discovered he was out of town.
Jeff and I sat and stared at each other for a long time before saying what each of us was thinking. Then, we got up and went into the kitchen. In a sudden burst of energy, we raided our own pantry, packed everything we took from it into the biggest box we could find, along with the uncooked turkey we were to bake the next day. The fancy Christmas feast we had planned to share with Jeff's parents when they came to visit was delivered to the family on Pineville Road that night.
The following day, after opening the brightly wrapped gifts we gave each other, we joined Jeff's parents at a diner in town that was open. The chili and fries we ate were a far cry from the roasted turkey and dressing we anticipated, but neither of us could remember when we last had a dinner that tasted so good.
-- Mirian Bethancourt, Thousand Oaks, CA


AND NOW YOUR YouTube CHRISTMAS MOMENT...


What would Christmas be without Linus explaining the true meaning of Christmas in the original Charlie Brown Christmas. Relive it and be ready to tell others what Christmas is really about...


Remember, You can find the archived messages from this year's series on my website at http://terrypaulson.com/christmas.shtml. For now, keep your sense of humor and your sense of thanksgiving and anticipation! More tomorrow...as we prepare for His coming!



Your Host for our 12 Day Journey to Christmas.

Terry Paulson, PhD